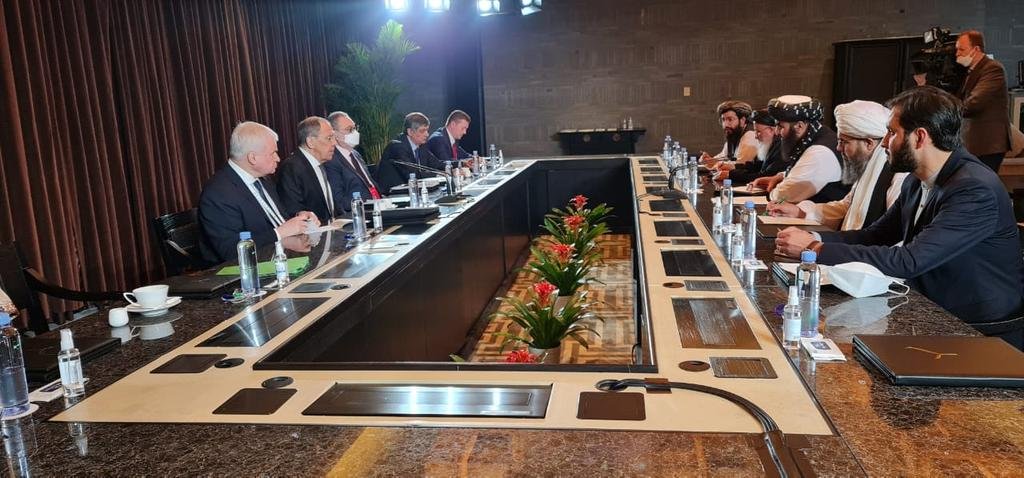 Minister Muttaqi who is in China to attend the Regional Foreign Ministers Dialogue, thanked Russia for its support to the new Afghan government in international stages. Minister Muttaqi expressed delight for acceptance of new Afghan diplomats in Moscow, expressing hope color full operation of the Afghan Embassy in Moscow.
Minister Muttaqi also called the Russian delegation's last week visit to Kabul a good step, calling it a good sign for relations between the two countries.
The Russian FM said the international community must play a positive role in Afghanistan and continue to its cooperation with the new government to resolve the recognition issue.
Mr. Lavrov said humanitarian aid with Afghans was their priority. He also said that the new Afghan diplomats had arrived in Moscow and that they would exert efforts for the Afghan Embassy to operate in there.